Grievously injured in a crash of an experimental aircraft, Colonel Steve Austin's shattered body is covertly rebuilt via the miracle of modern science known as bionics. Equipped with atomic-powered limbs that make him "better, stronger, faster" than the average mortal, Austin (Lee Majors) can now run at speeds exceeding 60 miles per hour, overturn cars with ease, and spot an encroaching enemy from over a mile away. Under the watchful eye of OSI director Oscar Goldman (Richard Anderson), Steve repays his debt to the taxpayers by taking on perilous missions of a highly classified nature.

The dangers are never greater and the assignments never more impossible than in SEASON 5 of The Six Million Dollar Man as Steve Austin tackles threats to national security on land, beneath the sea, and beyond the stars. Summoning every last atom of his bionic strength, Austin leaps into action against man-eating sharks, a reawakened Bigfoot, a murderous computer, hostile extraterrestrials, treasonous space explorers, and a nastily revitalized scientific probe. Revisit the astounding astronaut's final journeys in the final season of this science fiction phenomenon.
__________________________________

BONUS FEATURES
• "Season 5 VIPs": A Look at the Guest Stars of the Fifth Season
• "OSI Mission Debriefing": Martin E. Brooks (Dr. Rudy Wells)
• Featurette: "The Six Million Dollar Man's Best Villains and Best Fights"
__________________________________

EPISODE LIST
1. Sharks: Part 1 (9/11/77)
2. Sharks: Part 2 (9/18/77)
3. Deadly Countdown: Part 1 (9/25/77)
4. Deadly Countdown: Part 2 (10/2/77)
5. Bigfoot V (10/9/77)
6. Killer Wind (10/16/77)
7. Rollback (10/30/77)
8. Dark Side of the Moon: Part 1 (11/6/77)
9. Dark Side of the Moon: Part 2 (11/13/77)
10. Target: Steve Austin (11/27/77)
11. The Cheshire Project (12/18/77)
12. Walk a Deadly Wing (1/1/78)
13. Just a Matter of Time (1/8/78)
14. Return of the Death Probe: Part 1 (1/22/78)
15. Return of the Death Probe: Part 2 (1/29/78)
16. The Lost Island (1/30/78)
17. The Madonna Caper (2/6/78)
18. Dead Ringer (2/13/78)
19. Date with Danger: Part 1 (2/20/78)
20. Date with Danger: Part 2 (2/27/78)
21. The Moving Mountain (3/6/78)
__________________________________

EPISODE GUIDE

Disc 1: Episodes 1-4



1. Sharks: Part 1 (9/11/77)
Steve investigates a nuclear submarine that was abandoned due to an unexplained power failure, but things get complicated when thieves use trained sharks in their attempt to steal the sub.
___________________



2. Sharks: Part 2 (9/18/77)
When a naval admiral orders the destruction of the nuclear sub Steve is investigating, Oscar devises a plan to save it.
___________________



3. Deadly Countdown: Part 1 (9/25/77)
Steve is selected for a space mission to stop thieves from commandeering an OSI satellite, but a hired killer is assigned to assassinate Steve.
___________________



4. Deadly Countdown: Part 2 (10/2/77)
Steve learns that a friend of his was responsible for a pre-launch explosion in which Steve was injured.



Disc 2: Episodes 5-8



5. Bigfoot V (10/9/77)
When Bigfoot is prematurely resurrected by an anthropologist's sonic device and the creature goes on a rampage in the wilderness, Steve must help his hairy alien friend evade capture.
___________________



6. Killer Wind (10/16/77)
After making an emergency landing in a desert town due to the whipping winds of a tornado, Steve is attacked by bank robbers while en route to save children trapped in a tramway on a mountain.
___________________



7. Rollback (10/30/77)
Steve goes undercover as a roller derby skater to get a lead on a burglary planned for Halloween.
___________________



8. Dark Side of the Moon: Part 1 (11/6/77)
When a deranged scientist changes the moon's orbit, causing cataclysmic storms on Earth, Steve must correct the orbit before it is too late.



Disc 3: Episodes 9-12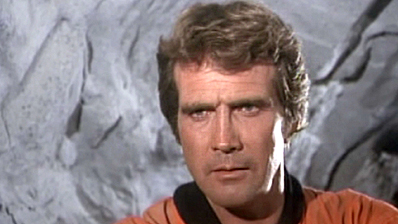 9. Dark Side of the Moon: Part 2 (11/13/77)
When a deranged scientist changes the moon's orbit, causing cataclysmic storms on Earth, Steve must correct the orbit before it is too late.
___________________



10. Target: Steve Austin (11/27/77)
Steve and a fellow agent go undercover as newlyweds to catch a group that broke into OSI headquarters in search of an atomic bomb.
___________________



11. The Cheshire Project (12/18/77)
When Steve's girlfriend disappears during a test flight for a top-secret fighter jet that is undetectable by radar, he must find her and uncover the truth about the plane's disappearance.
___________________



12. Walk a Deadly Wing (1/1/78)
Steve goes undercover as a wing walker to befriend a Russian defector who has developed a device to non-violently capture soldiers.



Disc 4: Episodes 13-15



13. Just a Matter of Time (1/8/78)
During a test flight, Steve is thrown off course and lands on an island six years in the future. He soon learns unsettling information about his friends and is arrested for treason.
___________________



14. Return of the Death Probe: Part 1 (1/22/78)
Steve goes undercover as a steel worker to investigate the theft of a metal alloy that a hostile nation is using to create a deadly space probe.
___________________



15. Return of the Death Probe: Part 2 (1/29/78)
When Steve and Oscar discover that the Venus probe is being used for blackmail and is on course to destroy a U.S. city, Steve must intervene before it is too late.



Disc 5: Episodes 16-18

16. The Lost Island (1/30/78)



Part 1: While searching for a satellite downed in the Pacific, Steve rescues a young woman from drowning and from two men who are trying to capture her.



Part 2: A young woman from a Pacific island inhabited by aliens seeks Steve's help in saving her people from extinction.
___________________



17. The Madonna Caper (2/6/78)
Steve helps a countess retrieve a microdot from a masterpiece, but when she swaps the painting for a fake, Steve is then assigned to recover the stolen artwork and return it to its proper place.
___________________



18. Dead Ringer (2/13/78)
When Steve sees a sinister "spirit" that looks just like him, he goes to a parapsychologist, who suggests that his spirit left his body when he was clinically dead and is now back to kill him.



Disc 6: Episodes 19-21



19. Date with Danger: Part 1 (2/20/78)
When a large sum of money is stolen from OSI, Steve investigates a computer dating service that had access to the OSI system and uncovers a computer that is threatening national security.
___________________



20. Date with Danger: Part 2 (2/27/78)
Steve is hospitalized after an injury, but when the hospital's computer makes an error, Steve is mistaken as a dangerous mental patient and is confined to restraints from which he must escape.
___________________



21. The Moving Mountain (3/6/78)
Steve teams up with KGB agent Andrea Mastrova to recover stolen U.S. and Russian weapons, but things get complicated when it's revealed that Steve may have killed Mastrova's father years prior.
___________________

BONUS FEATURES

• "Season 5 VIPs: A Celebration of The Six Million Dollar Man Guest Stars" (14:15, SD) features interviews with author Herbie J. Pilato and fan Paul K. Bisson. The many famous faces of The Six Million Dollar Man are discussed, contributions from such guest stars as Rick Springfield, Suzanne Somers, and John De Lancie being highlighted.

• "OSI Mission Debriefing" (64:07, SD) is an interview with actor Martin E. Brooks who played the role of Dr. Rudy Wells, a continuing character in The Six Million Dollar Man, and one of only three continuing characters created by Cyborg author Martin Caidin to be maintained in the TV series, the other two being Oscar Goldman and Steve Austin.

Scene Selection
1. Dr. Rudy Wells
2. Alan Oppenheimer and Martin Balsam
3. Studying for the Role
4. Bionics
5. Trend-setting Shows
6. Lee Majors
7. The Mid-70s Hero
8. The Show's Opening
9. Being on the Set Every Day
10. Playing Tennis
11. Richard Anderson
12. Playing the Same Character on Two Shows
13. Richard Anderson's Love of the Sun
14. Passing Time on the Set
15. Ending the Show After Five Seasons
16. The Fans
17. The DVD Release
18. Bionic Powers
19. Relationship with Lindsey and Lee
20. Most Dangerous Enemy
21. Working on Location
22. The Bigfoot Episodes
23. John Houseman
24. Vince Van Patten
25. Violence and Villains
26. The Reunion Films
27. Lee Major's Son
28. Sandra Bullock
29. Lindsay Wagner
30. The Toys
31. Bionic Sound Effects
32. What Was Great About Playing Dr. Rudy Wells

• "The Six Million Dollar Man's Best Villians and Best Fights" (18:13, SD) features interviews with fans Paul K. Bisson and Joseph Burns, executive producer Harve Bennett, author Herbie J. Pilato, actor Janice Whitby, and writer/producer Kenneth Johnson. The interviewees explore the tough adversaries and strange situations facing Steve Austin during the run of The Six Million Dollar Man.